At Dermalure, we understand that each person's skin type is different. That's why we offer peels and serums in varying degrees of concentrations, so that people everywhere are able to use our products to restore and rejuvenate their skin's natural glow.
Whether you have extra sensitive skin, oily skin, dry skin, or combination skin, our innovative products can help treat your most pesky skin issues. We divide our skincare line into four different groups, ranging from the lowest strength level 1 to our advanced strength level 4. If you are a beginner and want to get comfortable with our products, please check out products in the level 1 range. However, if you are an experienced user, please check out the 10, 15, and 20 percent options. Click on each strength level to find one that matches your skin's preference.
Our Specialties, Your Benefits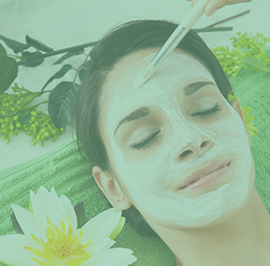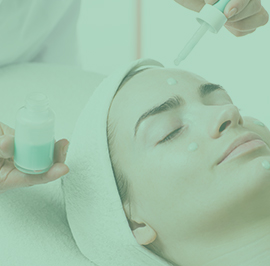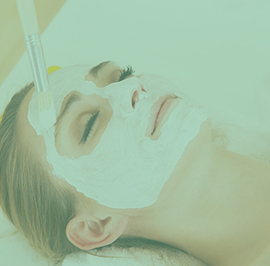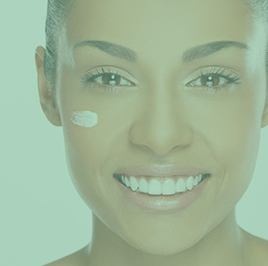 Our Specialties, Your Benefits
Chemical Peel
To get the most out of a chemical peel, it is imperative that it has a strong exfoliating
effect. That's why Dermalure has pharmaceutical-grade products. A state-of-the-art lab
in Los Angeles manufactures each chemical peel to order, which means your product is
not sitting on a shelf for months before it gets into your hands. We are happy to offer
industry-standard products like:
Jessner's Solution
Salicylic Acid Peels
Lactic Acid Peels
Trichloroacetic Acid (TCA)
A team of dermatologists and skincare professionals has collaborated to bring you the
very best in customized formulas. These blends ensure that you are getting the right
formula for your skin. We offer the Hybrid Peel and the Hybrid Peel Forte, for example,
that contain a specialized mixture of lactic and salicylic acids that give you maximum
exfoliation and lasting effects.

Our Specialties, Your Benefits
Serum
Many factors play a role in keeping your skin looking its best. To boost collagen
production and restore your skin's natural elasticity, our Vitamin C+ serums are made
with a patent-pending formula. This blend has a never-seen-before stability of
bioengineered compounds that give your skin maximum firming and brightening
effects. We blend ascorbic acid, ferulic acid and glutathione to help treat issues such as:
Hyperpigmentation
Fine lines
Melasma
Dark spots
Wrinkles
Oxidation

Compare our products to other top-of-the-line skincare items and you
will find that you can save money by using our superior peels & serums to take care of all your skincare
needs.

Our Specialties, Your Benefits
Glycolic Acid Peel
What is the Glycolic Acid Peel, and What Does It Do?

Glycolic Acid (HOCH2CO2H) is among the most popular acid peels available to the
general public. This trend in popularity is due to 3 reasons: it's gentle, it's natural,
and most importantly, it's effective.

Among acid peels used in skincare treatments, Glycolic Acid is among the mildest and
therefore will not burn the most intensely. They are also safer and have few side effects
that some of their stronger counterparts. For people who are just starting to get into
chemical peels, these are a great initial peel to implement.

While manufactured in a laboratory, this acid is called "natural" because it is often
found in natural occurring plants all over the world. Sugarcane, sugar beets,
cantaloupe, grapes, pineapples, and more; all of these produce products contain
various amounts of Glycolic Acid. As a result, the human body is readily accepting of
these chemicals and will be able to break them down for its intended purpose having
come in contact with them before.

Our Glycolic Acid is quite effective because of its bioengineered chemical synthesis.
Due to this, our Glycolic Acid has highly specialized applications and targets the exact processes
in the skin's

Our Specialties, Your Benefits
Specialized For You
Every person is different, and that includes their skin type. That's why our peels &
serums come in varying types of concentrations. Whether you have sensitive skin or dry skin or
oily skin, our products can help you get your issues under control while
rejuvenating and restoring your natural glow.

For example, our Vitamin C+ serums come in a 5 percent L-Ascorbic acid concentration,
which is helpful for people with sensitive skin or seeking under-eye treatments. If you
are looking for stronger results, check out the 10, 15 and 20 percent options, which are
perfect for experienced users. We divide our skincare line into four different groupings,
so even the newest users can get comfortable with our products.
Healthy, glowing skin is just around the corner. All it takes is finding the right products for you. Use our easy-to-follow guide to make sure you get the best peels and serums for your skin. Not sure where to start or have questions about a certain item? Our friendly representatives are happy to help you navigate our product line.
We are excited to help you find a fresher, newer you.
(Visited 135,721 times, 14 visits today)